The guide on how to understand hypertension
September 1, 2016
2022-11-04 18:48
The guide on how to understand hypertension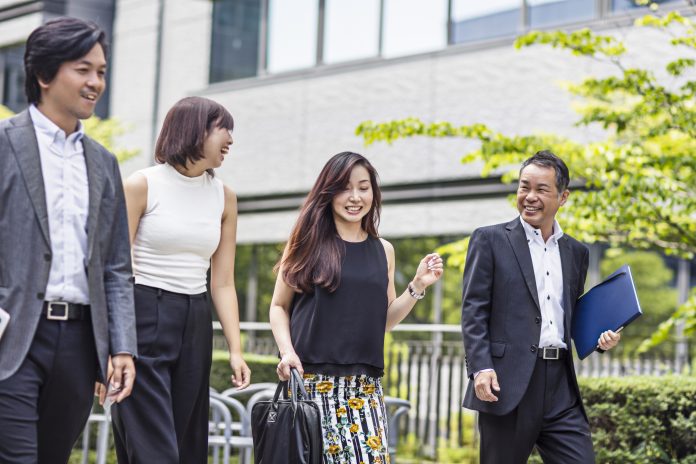 The guide on how to understand hypertension
One of the many health problems that more and more people face these days is hypertension. Also known as high blood pressure, this common condition usually catches up with individuals as they grow older. This happens when the force of your blood presses up against your arterial walls. When it's too much, your heart's workload gets raised and damage is caused to the arteries. When this becomes uncontrolled throughout time, hypertension ups your risk of developing stroke, heart disease, and kidney disease. Below is a perfect guide that will help you understand hypertension better.
Symptoms of Hypertension
For many years, treatment for hypertension was not immediately given because not many people knew they had it. The signs and symptoms were hard to spot, such that it was called the silent killer. The symptoms of hypertension were mostly found internally, causing damage to your lungs, heart, brain, blood vessels, and kidneys quietly – especially if treatment for hypertension is not given right away.
Hypertension Factors
Fortunately, there are some hypertension factors that we can be aware of as a way of monitoring our condition. One of these factors includes your blood pressure reading. Omron adopts the European Society of Hypertension (ESH) and of the European Society of Cardiology (ESC) guideline to define hypertension as above/ equal to 135/85 reading taken at home. If you do a home check on a BP monitor and the result shows 135/85, for example, you can take this as a sign that your blood pressure is high normal and you may be considered as pre-hypertensive. This means while you do not yet have hypertension, your blood pressure is higher than what is said to be optimal for adults. Another thing to include in terms of hypertension factors is that if you have adrenal gland disease or kidney disease, this may also lead to hypertension.
More Hypertension Factors
If you are also showing symptoms of hypertension without it being full-blown, you may already be classified as pre-hypertensive. These days, a growing number of individuals are becoming pre-hypertensive, showing symptoms of hypertension such as having blood pressure that is consistently above normal levels. If you are in this range, you may require a lifestyle change as a form of hypertension treatment.
If your blood pressure reading averages 140/90, (or even a little bit higher), you may note that you still don't have any observable symptoms. When it goes up to 180/110, be warned – for you are already experiencing a hypertensive crisis. Take time to rest, and measure your blood pressure again on an accurate bp checking machine. If the reading is still high, call your doctor or better yet, have someone drive you to the nearest hospital. These very obvious symptoms of hypertension (already a full-blown crisis) can develop into a heart attack, stroke, dementia, or kidney damage. Other symptoms that have evolved into a crisis will usually include any of the following: shortness of breath, nosebleeds, severe headache, and anxiety.
Who Are Candidates for Hypertension?
Up until 45 years old, men are more predisposed to getting high blood pressure compared to women. As both sexes age, it becomes more common for women to have it when they reach 65 years old. If you have a family member who has hypertension, or is diabetic, then your risk is greater. 60% of individuals who have diabetes also have high blood pressure, thereby making this disease one of the many hypertension co-factors. Feel like a potential candidate? Here are some ways to manage hypertension effectively.
Other Hypertension Co-Factors
There are several co-factors that you need to be aware of to be better informed about this condition. Knowing these co-factors will also determine the kind of treatment for hypertension. With regards to sodium, this is another item in the list of hypertension co-factors. This salt component raises blood pressure in the body by retaining fluids, which then poses a bigger burden on one's heart. Because sodium can result in the development of symptoms of hypertension, the American Heart Association or AHA cautions against eating more than 1,500 mg of sodium each day. One of the biggest culprits that are packed in sodium are processed foods, which is why it is best to stay away from these kinds.
In the list of co-factors, we also have stress, which causes a spike in your blood pressure. Being stressed out may influence other co-factors, such as causing you to engage in alcohol use, have a poor diet, or resort to smoking – things that contribute to high blood pressure.
Also included is weight, as being over the normal body weight will put a strain on your heart and thereby spike your blood pressure. Calorie control is necessary, as well as cutting down on unnecessary sugars and fatty foods. Add to this alcohol and caffeine consumption, which can raise blood pressure if you go over the recommended daily consumption
Pregnancy is also part of the list of hypertension co-factors, because of what is known as gestational hypertension. This may even happen to women who have never had high blood pressure. If proper hypertension treatment during pregnancy is not given, it may lead to preeclampsia, which can endanger the mother as well as the baby.
Knowledge is Power
Even if hypertension is said to be a silent killer, this does not mean that all we can do is to cross our fingers and hope we don't get it. However, hypertension can also be genetically inherited – so even if you have the cushiest lifestyle in the world this might still be a concern for you if you are predisposed to it. For those who are set to "inherit" it from their parents and those who develop it as a result of an unhealthy lifestyle (or other co-factors), knowing all you can about the disease is the best way to develop a strategy for minimizing its effects at the very least. With this knowledge, you can make the necessary lifestyle changes that are required for those who have pre-hypertension or are already diagnosed with it.