How to care for your asthma nebulizer
September 9, 2016
2022-11-04 18:46
How to care for your asthma nebulizer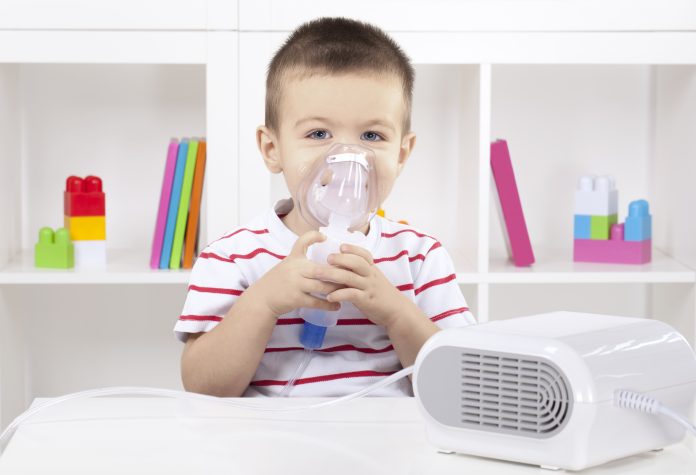 How to care for your asthma nebulizer
OMRON nebulizers have been carefully designed to ensure effective delivery of your asthma medication. However, it is also very important to know how to care for your asthma nebulizer, as this will help you manage your nebulizer medications more effectively.
In order to care for your asthma nebulizer properly, it's important to clean it after each and every use. This will help prevent any potential blockages and keep your nebulizer machine free of germs and bacteria.
After use, you should wash the nebulizer kit (that's the inhalation top and the medication tank), the mask, the mouthpiece and, if you're using one, the nosepiece. Wash them with warm water and a mild detergent, rinse well and then let them dry in a clean place. In addition, you should wash the vaporizer head in running water.
Do not use a hairdryer, microwave or another heating implement to dry the parts as this may damage them: they should be allowed to dry naturally.
Do not wash the compressor or the air tube. These parts can be wiped clean with a damp cloth, but you must make sure you unplug the electrical supply first.
The air filter should not be cleaned and, if you do get it wet, you should replace it.
Weekly cleaning of the nebulizer machine
You should also disinfect all the washable parts once a week using a disinfectant solution or wash.
If you prefer, the nebulizer kit, the mouthpiece and optional nosepiece can be boiled for 15-20 minutes. The vaporizer head can also be boiled, but as it is delicate you should not mix it with other items while doing so. Also under no circumstances should you clean the vaporizer head with a brush, as this can cause damage.
Make sure you boil the parts in plenty of water – if the pan runs dry, the parts may be damaged and may even present a fire hazard. Be careful when you remove the parts from the boiling water as they may retain the heat for several minutes.
The air tube and face mask should not be boiled.
Make sure you do not use a sterilizing machine such as an autoclave or plasma sterilizer on your asthma nebulizer, as this can damage the parts.
When not in use, you should keep your OMRON nebuliser in a safe place, ideally covered. You should also make sure you store your medication as directed on the packaging.
Changing the air filter of the nebulizer machine
The air filter on your OMRON nebulizer needs to be replaced every 60 days. To do so, simply pull the air filter cover off the compressor, change the filter, then reattach the cover, being sure to check it is firmly in place. Do not wash the air filter – it's important to use a new one to ensure your nebulizer machine operates correctly. And if the air filter does get wet while you are using or cleaning the machine, you should replace it immediately.
If you think an inhaler would suit you better than a nebulizer, read more about their differences before you arrive at a final decision.