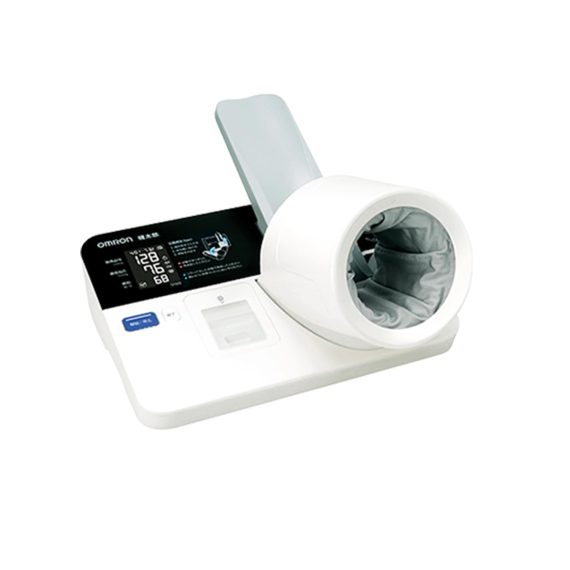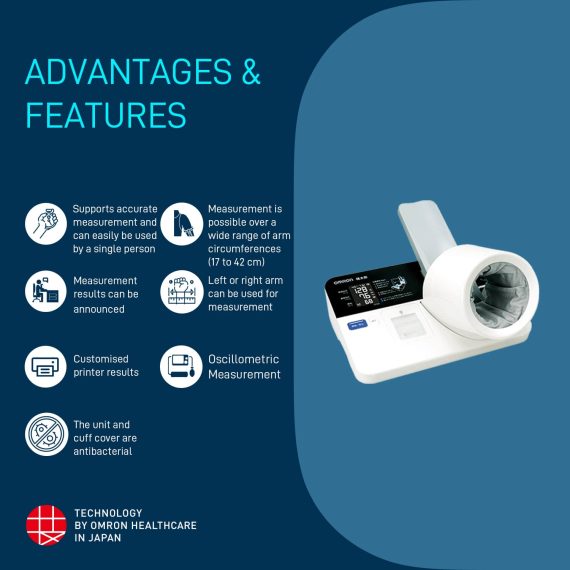 HBP-9030
Offer Price
₹165,850.00
Inclusive of all taxes
Omron's HBP 9030 is a heavy-duty professional BP monitor which is suitable for large-scale setups such as OPDs and health camps. It comes with adjustable arm rest and can generate prints of BP readings. The device is also suitable to be used in self-check kiosks.
Country of Origin- China
Out of stock
Get an alert when the product is in stock:
Description
Only logged in customers who have purchased this product may leave a review.
Quick Comparison
Settings
HBP-9030

remove

Professional Grade Omron HEM 7361 T BP monitor

remove

HBP-1120

remove

HBP-1320

remove

NE-C900

remove

NE-U780

remove

Name
HBP-9030

remove

Professional Grade Omron HEM 7361 T BP monitor

remove

HBP-1120

remove

HBP-1320

remove

NE-C900

remove

NE-U780

remove

Image
SKU
HBP-9020
HEM 7361T
HBP-1120
HBP-1320
NE-C900
NE-U780
Rating
Price

Offer Price

₹165,850.00

Inclusive of all taxes

Offer Price

₹6,990.00

Inclusive of all taxes

Offer Price

₹11,165.00

Inclusive of all taxes

Offer Price

₹11,395.00

Inclusive of all taxes

Offer Price

₹8,515.00

Inclusive of all taxes

Offer Price

₹36,045.00

Inclusive of all taxes
Stock

Out of stock

In stock

Out of stock

Only 2 left in stock

Out of stock

In stock

Availability
Out of stock
In stock
Out of stock
Only 2 left in stock
Out of stock
In stock
Add to cart
Description

Omron's HBP 9030 is a heavy-duty professional BP monitor which is suitable for large-scale setups such as OPDs and health camps. It comes with adjustable arm rest and can generate prints of BP readings. The device is also suitable to be used in self-check kiosks.

Country of Origin- China

Professional Grade Omron HEM 7361 T BP monitor is your comprehensive heart health management partner as beside measuring BP it also allows you to diagnose AFib and risk of strokes in one seating with the help of its Dual Check feature. Designed to take care of the heart health of your family members, the dual user function allows syncing of measurements to smartphones for up to 2 users. Intelli Wrap Fit Cuff (22-42 cm)

Country of Origin: Vietnam

The Omron HBP 1120 monitor is suitable for professional usage and operates on the oscillometric method of BP measurement hence eliminting any Mercury hazards.

Country of Origin- China

The Omron HBP 1320 digital BP monitor is a professional BP device with a higher capacity for repeated measurements when compared to a home blood pressure monitor. The device is a battery (rechargeable)-operated and allows 300 measurements with a single charge. It is also shockproof and comes with an ergonomic design making handling convenient. The device operates on the oscillometric method and the pressure is also adjustable. HBP 1320 comes with two arm cuffs in the sizes medium and large.

Country of Origin- China

The Omron High Output Compressor Nebulizer NE-U780 is a high output nebulizer that can be used for up to 72 hours continuously. It is ideal for large scale setups such as clinics and hospitals

Country of Origin- China

The Omron Ultrasonic Nebulizer NE-U780 is a heavy-duty nebulizer that can be used for up to 72 hours continuously. It is ideal for large scale setups such as clinics and hospitals

Country of Origin- Japan

Weight
0
0
0
Dimensions
N/A
N/A
N/A
N/A
N/A
N/A
Additional information