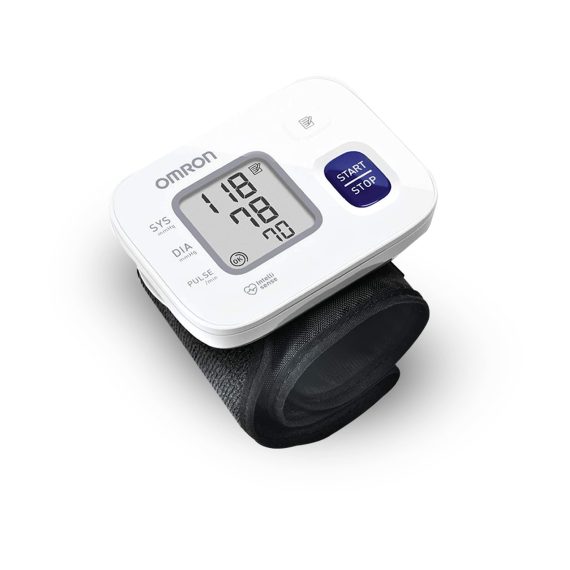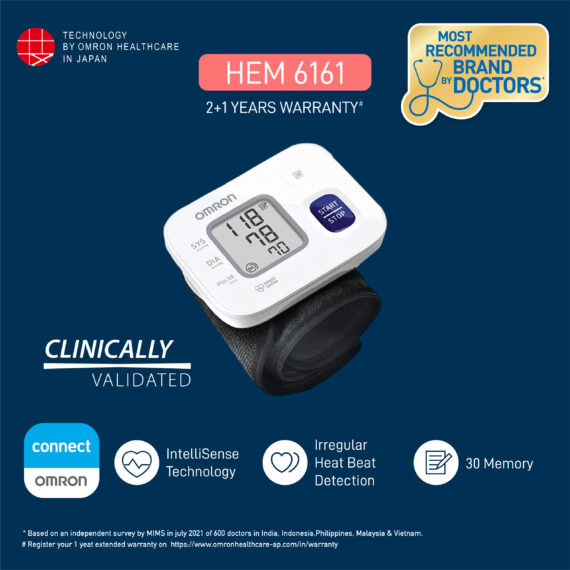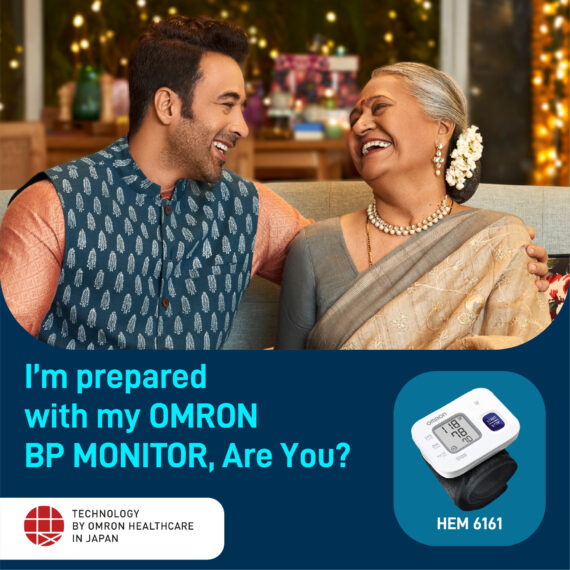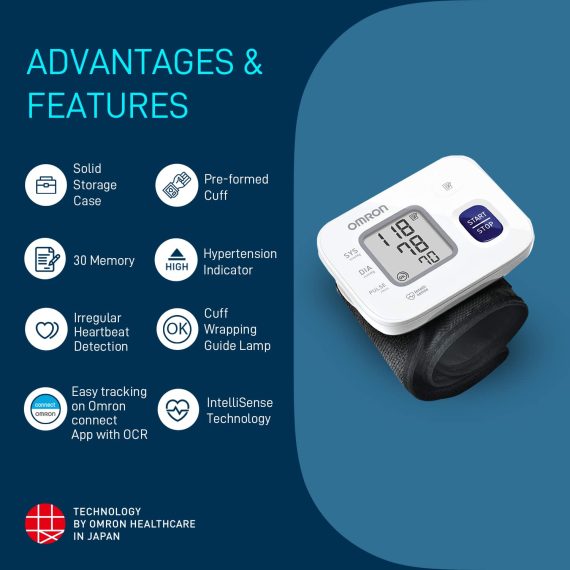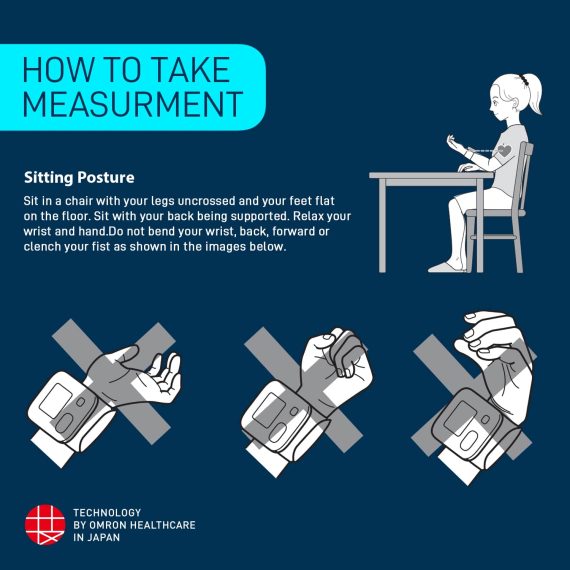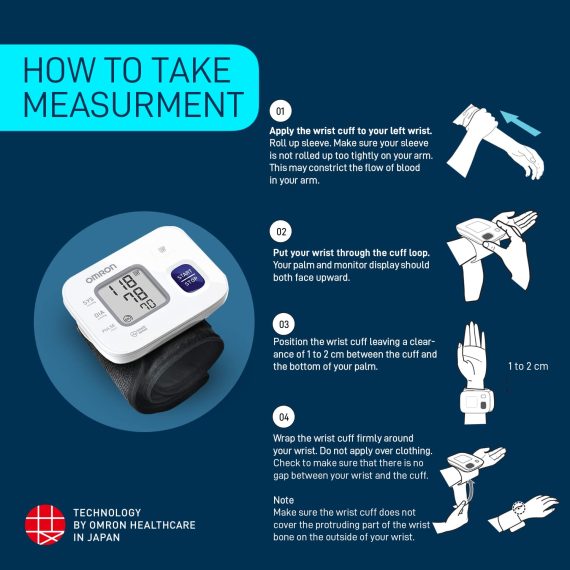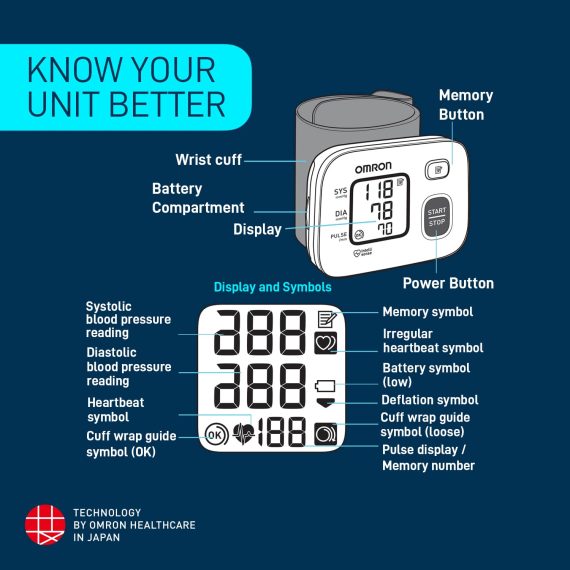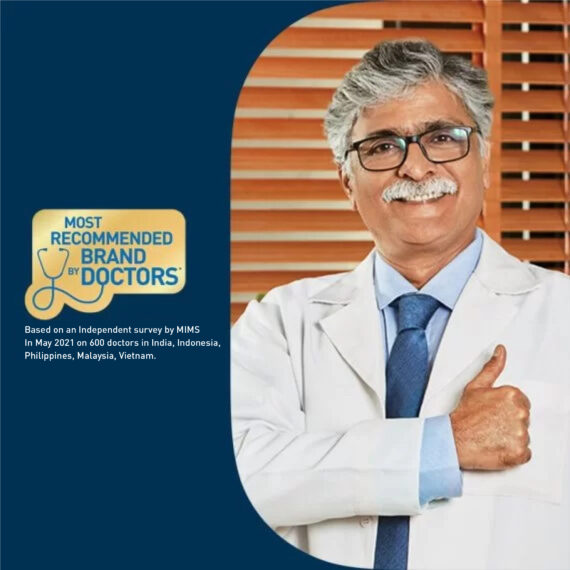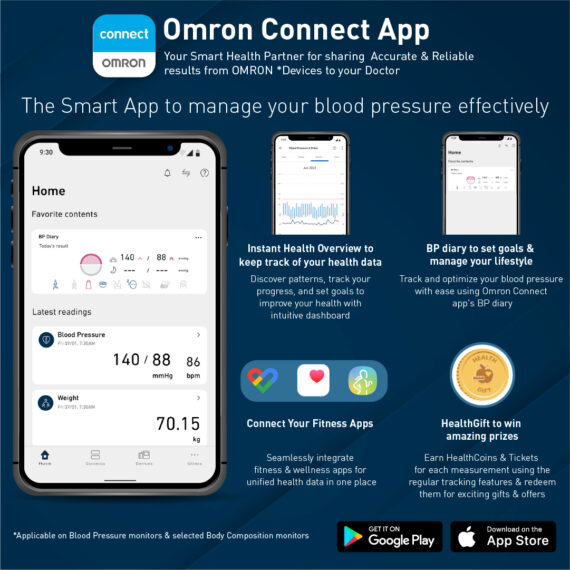 HEM 6161 Wrist BP Monitor with 30 Memory & Storage Case
Offer Price
₹2,345.00
Inclusive of all taxes
Omron's HEM 6161 digital BP machine is a perfect fit for your life that lets you measure BP with the one-touch start/stop button. The BP monitor device comes with an irregular heartbeat indicator and cuff wrap guide which not only makes the experience of measuring BP convenient but also managing your heart health at home possible.
Fit Cuff
Country of Origin: Vietnam
Share your Reviews !
In stock
Description

Simple to Connect
Easy setup process for automatic data transfer.
Access Anytime
Your latest activity and personal history is always at your fingertips with your health data securely stored on your smartphone.
Clear and Insightful Results
Spot trends and monitor your health over time.
Intuitive Dashboard
View recent measurements on the dashboard and get visual reminders to measure frequently.
Keep Track of Your Health
See how your health has changed over time with clear graphs and charts.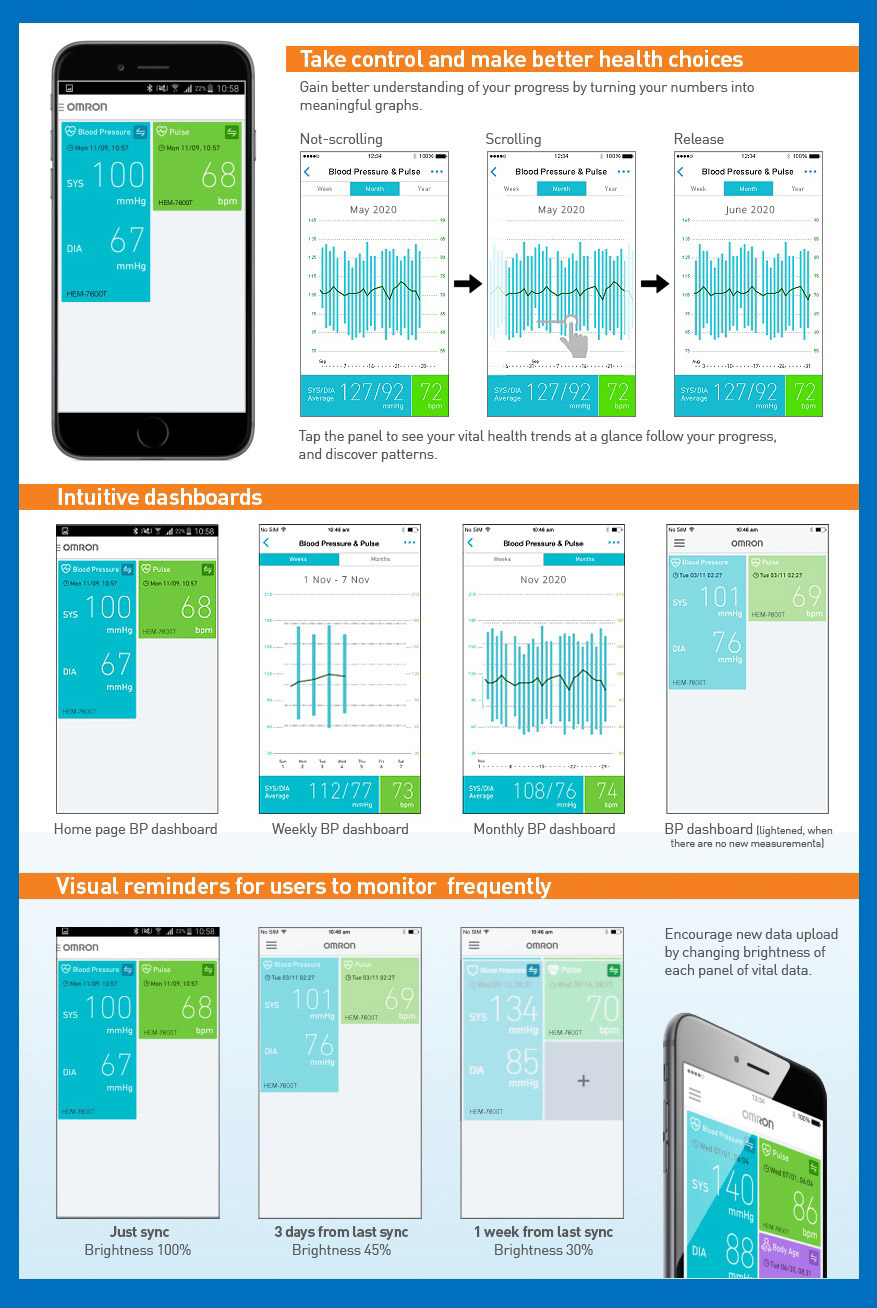 Only logged in customers who have purchased this product may leave a review.