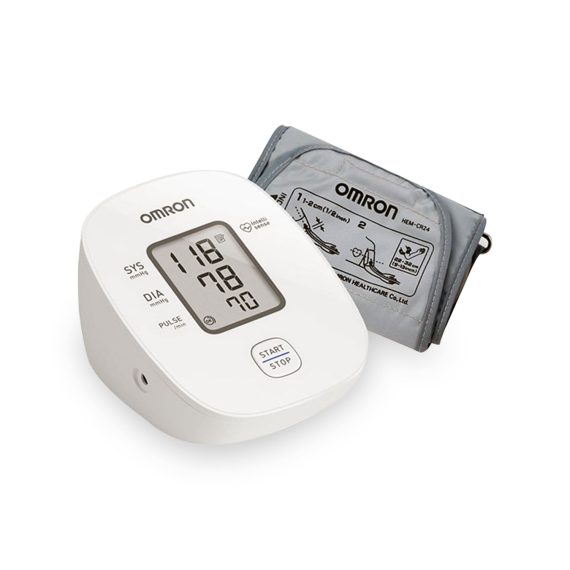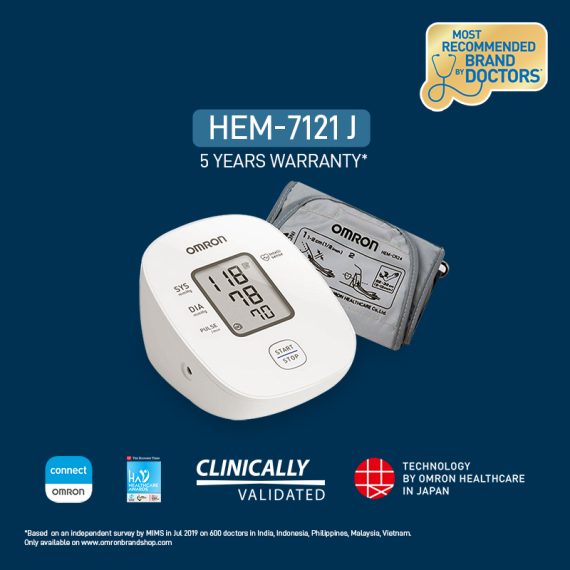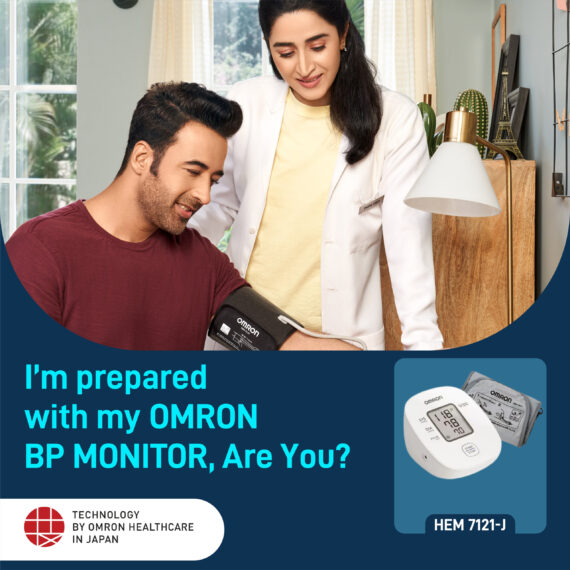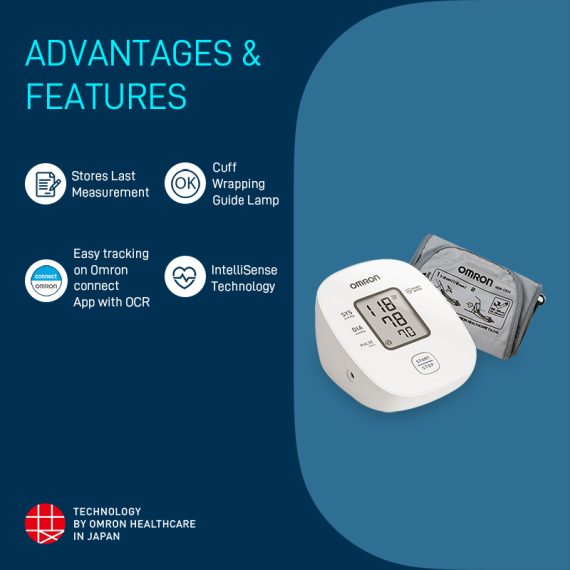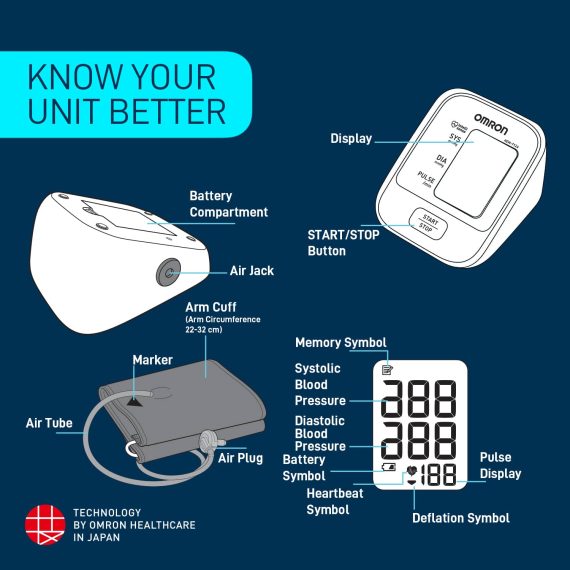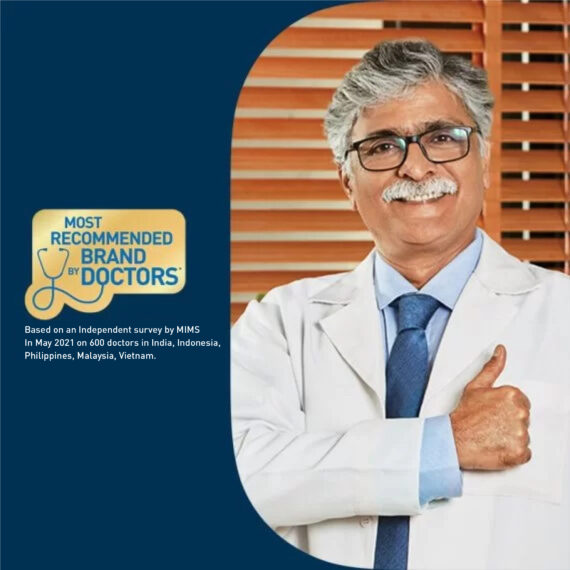 Omron HEM 7121 J Digital BP machine
Offer Price
₹2,345.00
Inclusive of all taxes
With Omron's HEM 7121 J digital BP machine you can consistently monitor your BP readings accurately within the safety of your home. Operating on the Enhanced Intellisense Technology , this BP machine allows for convenient and comfortable cuff inflation without the need of pre-setting the pressure or re-inflation. With the BP monitor you can also access your last BP reading to stay on top of your heart health.
Medium Cuff (22-32 cm)
Country of Origin: Vietnam
Share your Reviews !
In stock
Description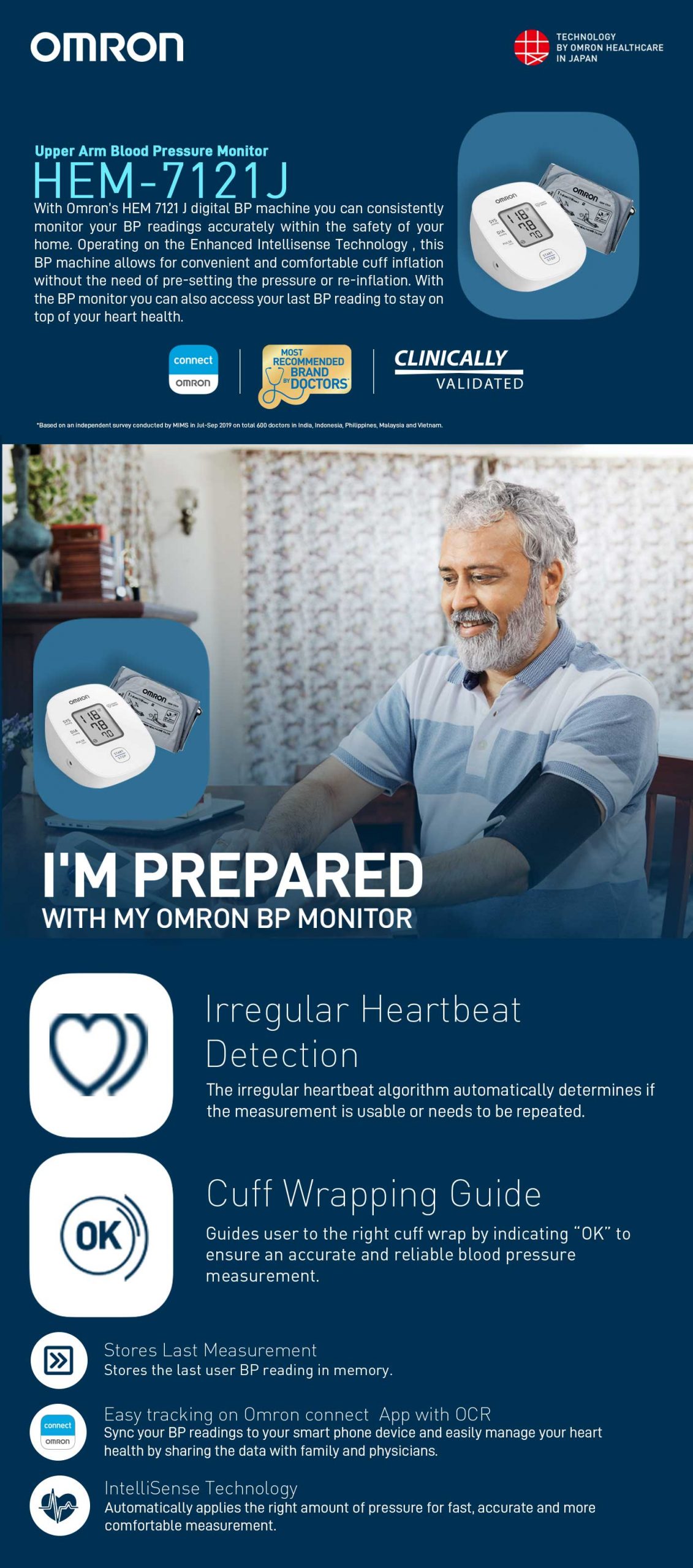 Simple to Connect
Easy setup process for automatic data transfer.
Access Anytime
Your latest activity and personal history is always at your fingertips with your health data securely stored on your smartphone.
Clear and Insightful Results
Spot trends and monitor your health over time.
Intuitive Dashboard
View recent measurements on the dashboard and get visual reminders to measure frequently.
Keep Track of Your Health
See how your health has changed over time with clear graphs and charts.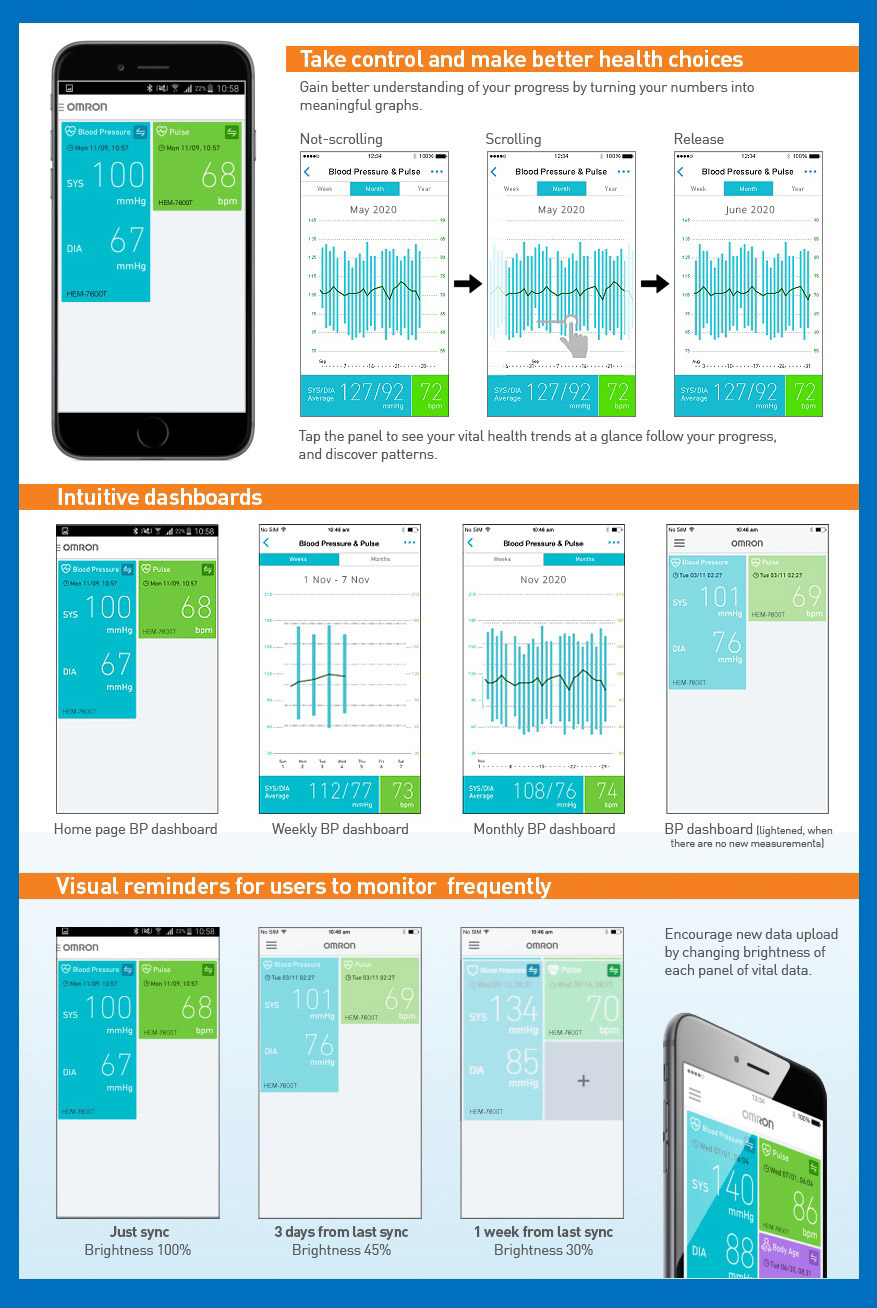 Only logged in customers who have purchased this product may leave a review.
Quick Comparison
Settings
Omron HEM 7121 J Digital BP machine

remove

Omron HEM 7156-T Digital BP monitor

remove

Omron Compressor Nebulizer NE-C28

remove

Omron Digital Blood Pressure Machine HEM 7120

remove

Omron HEM 8712 Blood Pressure Monitor

remove

Omron HEM 7143T

remove

Name
Omron HEM 7121 J Digital BP machine

remove

Omron HEM 7156-T Digital BP monitor

remove

Omron Compressor Nebulizer NE-C28

remove

Omron Digital Blood Pressure Machine HEM 7120

remove

Omron HEM 8712 Blood Pressure Monitor

remove

Omron HEM 7143T

remove

Image
SKU
HEM 7121J
HEM 7156-2
NE C28
HEM 7120BCK
HEM 8712
HEM 7143T
Rating
Price

Offer Price

₹2,345.00

Inclusive of all taxes

Offer Price

₹4,990.00

Inclusive of all taxes

Offer Price

₹3,430.00

Inclusive of all taxes

Offer Price

₹2,330.00

Inclusive of all taxes

Offer Price

₹2,640.00

Inclusive of all taxes

Offer Price

₹3,210.00

Inclusive of all taxes
Stock

In stock

In stock

In stock

In stock

In stock

In stock

Availability
In stock
In stock
In stock
In stock
In stock
In stock
Add to cart
Description
With Omron's HEM 7121 J digital BP machine you can consistently monitor your BP readings accurately within the safety of your home. Operating on the Enhanced Intellisense Technology , this BP machine allows for convenient and comfortable cuff inflation without the need of pre-setting the pressure or re-inflation. With the BP monitor you can also access your last BP reading to stay on top of your heart health. Medium Cuff (22-32 cm) Country of Origin: Vietnam Share your Reviews !
Omron's HEM 7156-T Digital BP monitor lets you manage and track your heart health journey efficaciously. The device comes with features like  Hypertension indicator, irregular heartbeat detection, and 360 Accuracy Intelliwrap Cuff which helps you in keeping high BP under check. The Bluetooth Connectivity feature integrates your readings with a smart device and enables you to share them readily with your physician for an effective course of treatment. Intelli Wrap Fit Cuff (22-42 cm) Country of Origin: Vietnam Share your Reviews !
The NE C28 Omron Nebulizer for children and adults is powered with the Virtual Valve Technology (V.V.T) which ensures optimal treatment of your respiratory condition while minimizing the wastage of medicine. The ideal particle size of 3 uM created by the nebulizer machine allows optimal absorption of medicine directly into the lungs.

Country of Origin- China

The HEM 7120 Blood Pressure Monitor is a compact home BP monitoring device that allows users to conveniently monitor their blood pressure at home with the help of single touch operation. It comes equipped with the benchmark Enhanced Intellisense Technology powered with an algorithm that enhances measurement accuracy with a standard deviation of less than 4 mmHg. Medium Cuff (22-32 cm) Country of Origin: Vietnam Share your Reviews !
Omron's HEM 8712 is a compact home BP monitoring device that allows users to conveniently monitor their blood pressure at home with the help of single touch operation. It comes equipped with the benchmark Enhanced Intellisense Technology powered with an algorithm that enhances measurement accuracy with a standard deviation of less than 4 mmHg. Medium Cuff (22-32 cm) Country of Origin: Vietnam Share your Reviews !

The OMRON HEM 7143T Blood Pressure Monitor is a state-of-the-art device developed to assist you in monitoring your heart health. With the Irregular Heartbeat Detection feature, you can be notified of any aberrant rhythm in your heartbeat, allowing for early diagnosis and treatment by a physician. This feature is vital for detecting and treating heart problems before they become severe.

Bluetooth connectivity is another OMRON HEM 7143T Blood Pressure Monitor feature, which facilitates data transfer to the OMRON Connect app.

Fit Cuff (22-32 cm) Country of Origin: Vietnam Share your Reviews !
Weight
Dimensions
N/A
N/A
N/A
N/A
N/A
N/A
Additional information