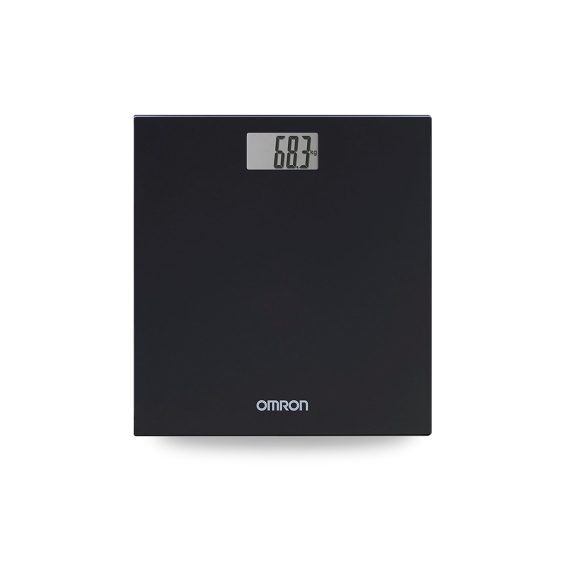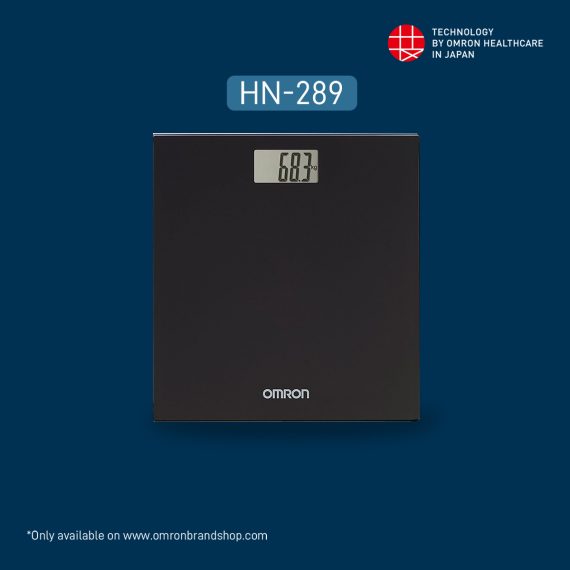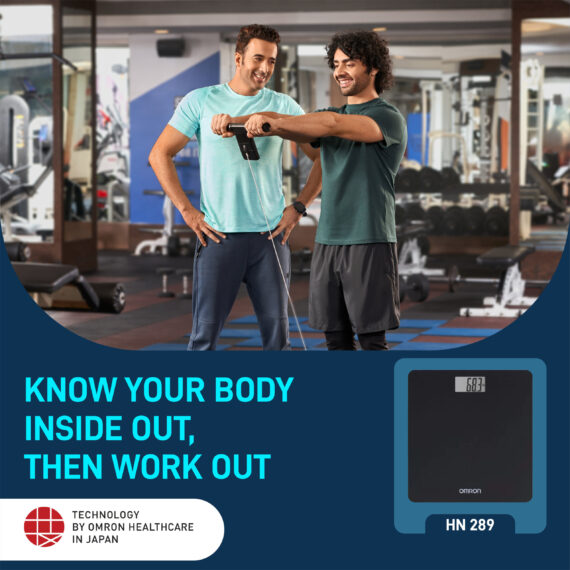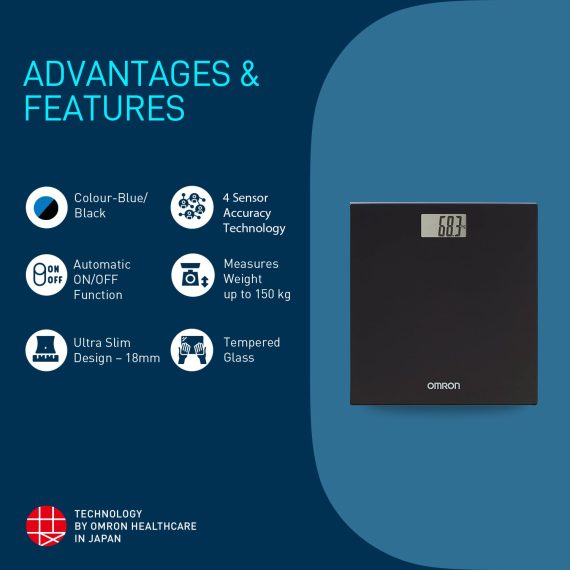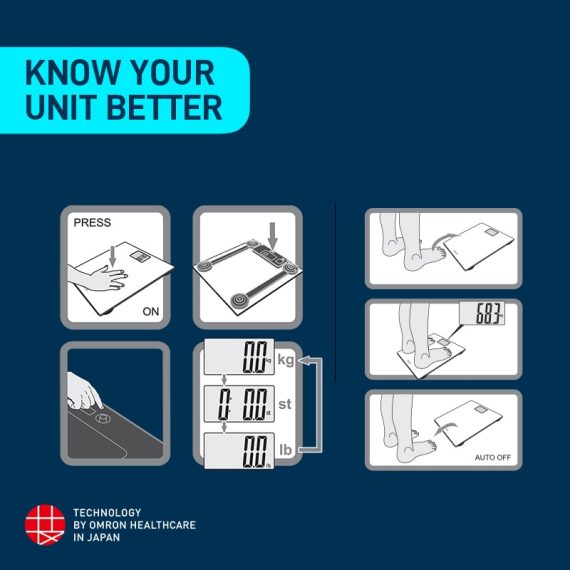 Omron Digital Weighing Scale HN 289
Offer Price
₹2,240.00
Inclusive of all taxes
If you are aiming for weight management at home, Omron HN 289 is the answer. It comes equipped with a 4 sensor accuracy technology which helps you target weight gain/loss regime accurately. With an ultra-slim design and durable tempered glass body, this device is fit for home use. The digital weighing scales come in two color options – blue and black.
Country of Origin- China
In stock
Description
Only logged in customers who have purchased this product may leave a review.
Quick Comparison
Settings
Omron Digital Weighing Scale HN 289

remove

Omron Body Composition Monitor HBF 702T

remove

Omron Body Composition Monitor HBF 214

remove

Omron Body Composition Monitor HBF 375

remove

Omron Body Composition Monitor HBF 222T

remove

Omron Digital Weighing Scale HN 286

remove

Name
Omron Digital Weighing Scale HN 289

remove

Omron Body Composition Monitor HBF 702T

remove

Omron Body Composition Monitor HBF 214

remove

Omron Body Composition Monitor HBF 375

remove

Omron Body Composition Monitor HBF 222T

remove

Omron Digital Weighing Scale HN 286

remove

Image
SKU
HN 289
HBF 702T
HBF 214
HBF 375
HBF 222T
HN 286
Rating
Price

Offer Price

₹2,240.00

Inclusive of all taxes

Offer Price

₹16,990.00

Inclusive of all taxes

Offer Price

₹4,860.00

Inclusive of all taxes

Offer Price

₹13,240.00

Inclusive of all taxes

Offer Price

₹5,950.00

Inclusive of all taxes

Offer Price

₹2,620.00

Inclusive of all taxes
Stock

In stock

In stock

In stock

In stock

Out of stock

Availability
In stock
In stock
In stock
In stock
Out of stock
Add to cart
Description
If you are aiming for weight management at home, Omron HN 289 is the answer. It comes equipped with a 4 sensor accuracy technology which helps you target weight gain/loss regime accurately. With an ultra-slim design and durable tempered glass body, this device is fit for home use. The digital weighing scales come in two color options - blue and black.

Country of Origin- China

The Omron Body Composition Monitor HBF 702T makes weight management easier with fast measurements. The 4 point full body sensing technology enables users to have a deep insight into body mass composition and accommodate their diet and exercise regime for effective weight loss or gain.

Country of Origin- China

Designed for use by the entire family, Omron HBF-214 allows is equipped with algorithm for children. It is suitable for weight management for up to 4 users and comes with a single-touch button that making it your ideal and convenient health companion.

Country of Origin- China Share your Reviews !
The Omron HBF 375 electronic weighing machine is your comprehensive health partner as it helps you in weight management beside just weight gain or loss. It gives you an extensive insight into your body composition which includes information about visceral fat, skeletal muscle, subcutaneous fat, BMI, resting metabolism, etc. Equipped with 8 sensors each for all four limbs it is ideal for complete body measurement. It is ideal for use by your family as it comes with 4 user profile memories.

Country of Origin- China

The HBF 222 T digital weighing scale is designed to partner you in your diet and exercise regime. It gives you an insight into factors like BMI, skeletal mass, visceral fat, and subcutaneous fat percentage. Powered with bluetooth connectivity, this data can be transferred directly on to your smartphone device with the help of the Omron Connect Application. Subsequently, you can easily feed this data onto a weight/diet management platform to incentivize your regime. Country of Origin- China Share your Reviews !
Omron Digital Weighing Scale HN 286 is your ideal home weight, management partner. This digital weighing scale can measure up to 180 kg and operates on the kg/lb/stone metrics.

Country of Origin- China

Weight
Dimensions
N/A
N/A
N/A
N/A
N/A
N/A
Additional information