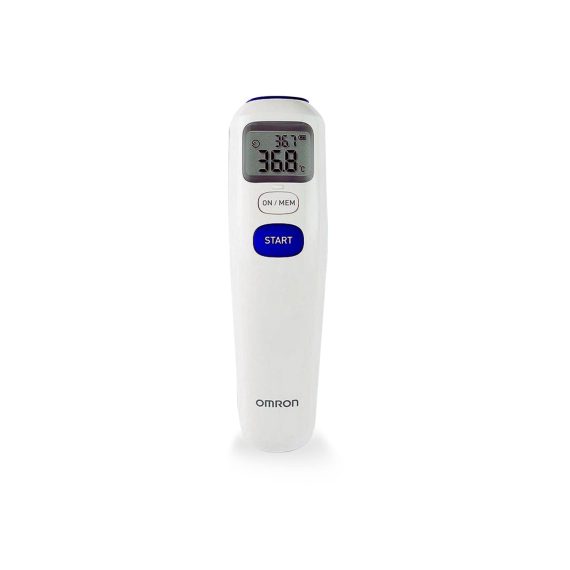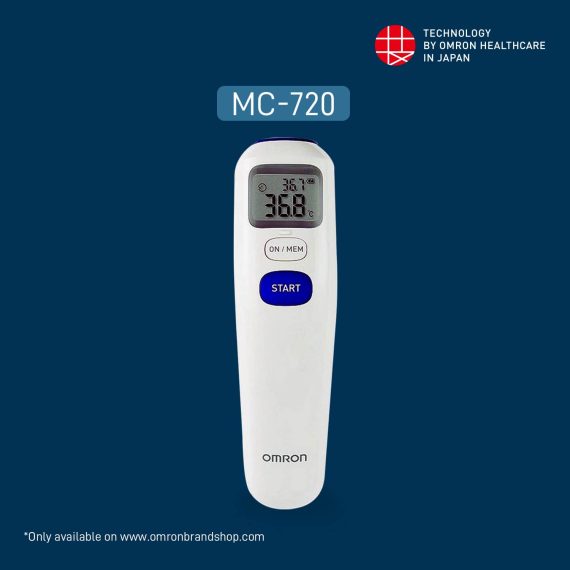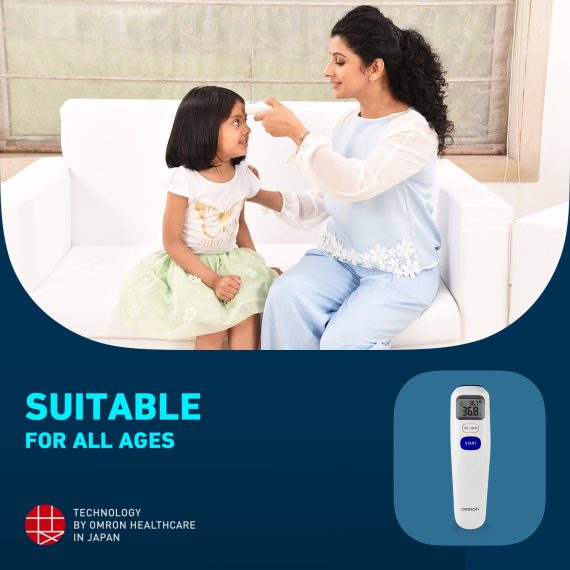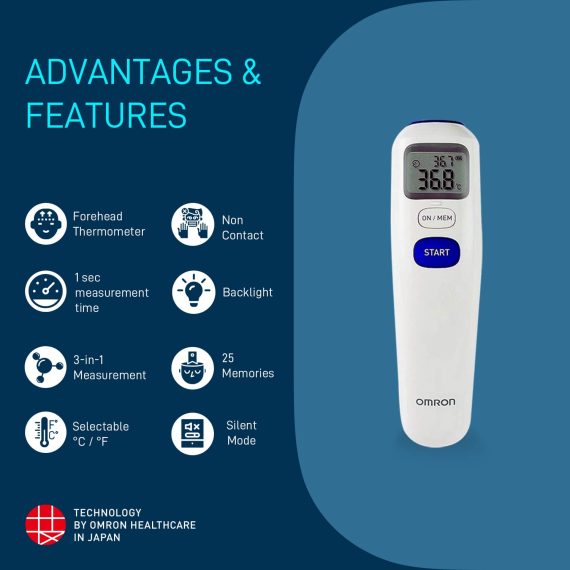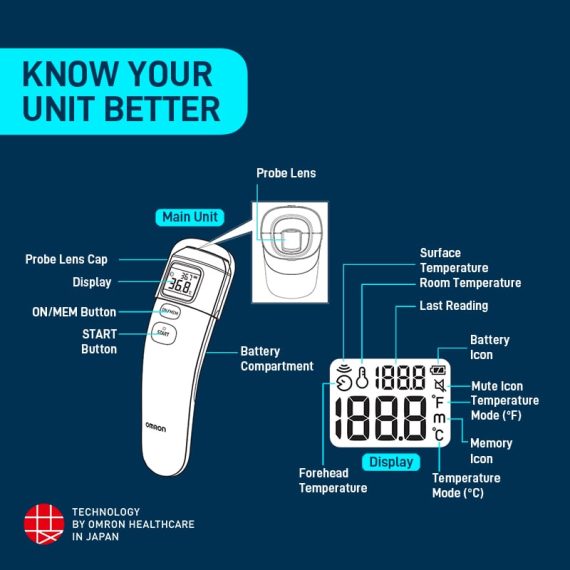 Omron MC – 720 digital thermometer
Offer Price
₹2,945.00
Inclusive of all taxes
The Omron MC – 720 digital thermometer allows you to safely measure body temperature without any contact. The device can be used by people of all ages including infants and todllers. Now, track fever which can be an underlying cause for other conditions, safely at home.
Country of Origin- China
In stock
Description
Only logged in customers who have purchased this product may leave a review.
Quick Comparison
Settings
Omron MC - 720 digital thermometer

remove

Omron Compressor Nebulizer NE-C106

remove

Omron HEM 7124 Basic BP Monitor

remove

Oxygen Concentrator

remove

Omron Compressor Nebulizer NE-C101

remove

Omron HEM 7156-T Digital BP monitor

remove

Name
Omron MC - 720 digital thermometer

remove

Omron Compressor Nebulizer NE-C106

remove

Omron HEM 7124 Basic BP Monitor

remove

Oxygen Concentrator

remove

Omron Compressor Nebulizer NE-C101

remove

Omron HEM 7156-T Digital BP monitor

remove

Image
SKU
MC 720
NE C106
HEM 7124 Basic
Y-506W
NE C101
HEM 7156-2
Rating
Price

Offer Price

₹2,945.00

Inclusive of all taxes

Offer Price

₹1,820.00

Inclusive of all taxes

Offer Price

₹2,310.00

Inclusive of all taxes

Offer Price

₹79,990.00

Inclusive of all taxes

Offer Price

₹2,380.00

Inclusive of all taxes

Offer Price

₹4,990.00

Inclusive of all taxes
Stock

In stock

In stock

In stock

In stock

In stock

In stock

Availability
In stock
In stock
In stock
In stock
In stock
In stock
Add to cart
Description

The Omron MC - 720 digital thermometer allows you to safely measure body temperature without any contact. The device can be used by people of all ages including infants and todllers. Now, track fever which can be an underlying cause for other conditions, safely at home.

Country of Origin- China

OMRON Compressor Nebuliser NE C106 is meant for a comfortable home nebulization experience, it is a powerful equipment that is meant to manage the respiratory health of adults and kids in a family.

Country of Origin- Vietnam Share your Reviews !
Omron's HEM 7124 Basic BP Monitor Machine offers a comfortable upper arm BP measurement experience. Enhanced Intellisense Technology inflates the cuff to the right size so that you get accurate BP readings. Medium Cuff (22-32 cm) Country of Origin: Vietnam Share your Reviews !
The newest addition to its list of home healthcare ranges, the Omron Y-506W is a medical-grade Oxygen concentrator with 5-liter capacity. The device provides Oxygen concentration above 90% ensuring a continuous and steady supply. It comes with SOS one-click voice call and an intelligent voice broadcasting system to tackle emergencies efficiently. Oxygen concentration and atomization are possible within the same device. *1 + 1 year warranty on registering warranty on https://www.omronhealthcare-ap.com/in/warranty

Country of Origin- China

Omron NE C101 home nebulizer machine is the comprehensive solution for managing the respiratory health of your entire family. The machine enables a fuss-free nebulizing experience at the touch of a button.

Country of Origin- Vietnam

Omron's HEM 7156-T Digital BP monitor lets you manage and track your heart health journey efficaciously. The device comes with features like  Hypertension indicator, irregular heartbeat detection, and 360 Accuracy Intelliwrap Cuff which helps you in keeping high BP under check. The Bluetooth Connectivity feature integrates your readings with a smart device and enables you to share them readily with your physician for an effective course of treatment. Intelli Wrap Fit Cuff (22-42 cm) Country of Origin: Vietnam Share your Reviews !
Weight
0
Dimensions
N/A
N/A
N/A
N/A
N/A
N/A
Additional information

| | |
| --- | --- |
| Product avaibility | 110080, 276129 |