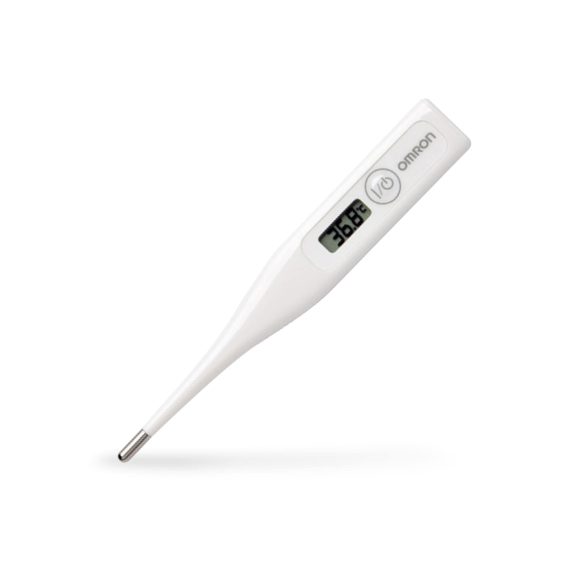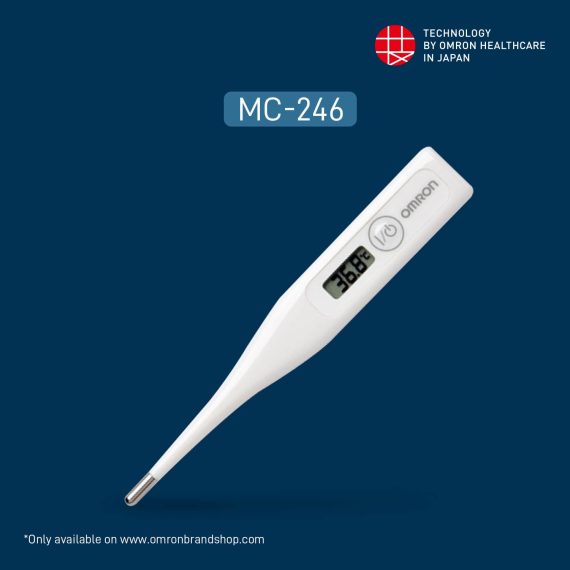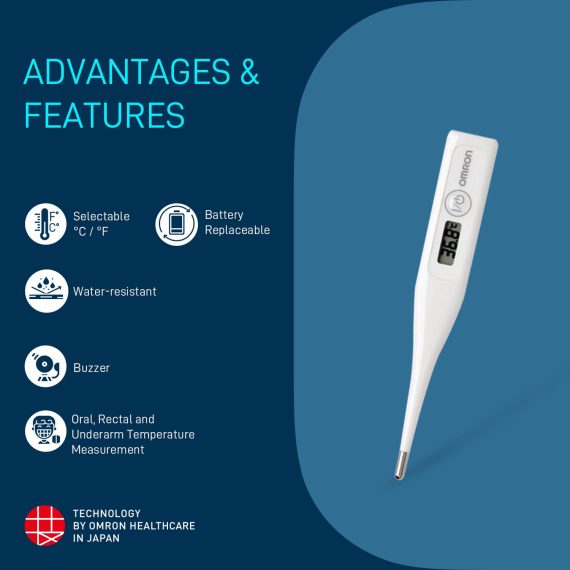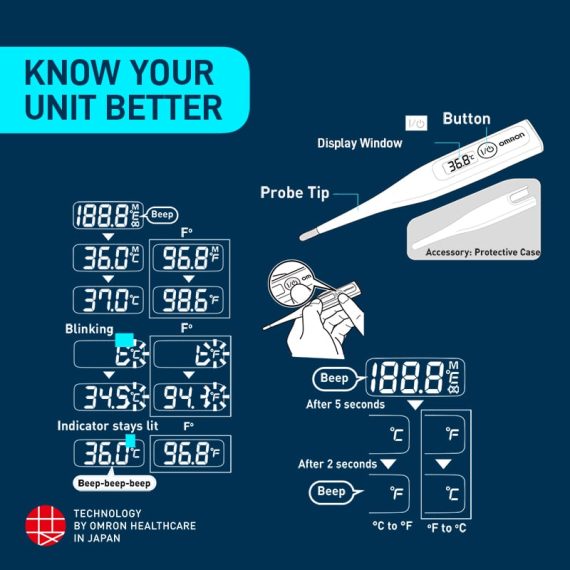 Omron Electronic Thermometer MC 246
Offer Price
₹275.00
Inclusive of all taxes
Omron electronic thermometer MC – 246 helps in measuring body temperature by eliminating any broken glass or mercury hazards. You can easily switch between °C/°F and the device is also water resistant. Omron digital thermometer measures the temperature accurately.
Country of Origin- China
In stock
Description
Only logged in customers who have purchased this product may leave a review.
Quick Comparison
Settings
Omron Electronic Thermometer MC 246

remove

Omron Digital Blood Pressure Machine HEM 7120

remove

Omron Smart Elite + HEM 7600 T digital blood pressure machine

remove

Omron NE-U100 Mesh Nebulizer

remove

Omron MC - 720 digital thermometer

remove

Omron Compressor Nebulizer NE-C803

remove

Name
Omron Electronic Thermometer MC 246

remove

Omron Digital Blood Pressure Machine HEM 7120

remove

Omron Smart Elite + HEM 7600 T digital blood pressure machine

remove

Omron NE-U100 Mesh Nebulizer

remove

Omron MC - 720 digital thermometer

remove

Omron Compressor Nebulizer NE-C803

remove

Image
SKU
MC 246
HEM 7120BCK
HEM 7600T
NE U100
MC 720
NE C803
Rating
Price

Offer Price

₹275.00

Inclusive of all taxes

Offer Price

₹2,330.00

Inclusive of all taxes

Offer Price

₹10,980.00

Inclusive of all taxes

Offer Price

₹8,985.00

Inclusive of all taxes

Offer Price

₹2,945.00

Inclusive of all taxes

Offer Price

₹2,665.00

Inclusive of all taxes
Stock

In stock

In stock

In stock

In stock

In stock

Out of stock

Availability
In stock
In stock
In stock
In stock
In stock
Out of stock
Add to cart
Description

Omron electronic thermometer MC - 246 helps in measuring body temperature by eliminating any broken glass or mercury hazards. You can easily switch between °C/°F and the device is also water resistant. Omron digital thermometer measures the temperature accurately.

Country of Origin- China

The HEM 7120 Blood Pressure Monitor is a compact home BP monitoring device that allows users to conveniently monitor their blood pressure at home with the help of single touch operation. It comes equipped with the benchmark Enhanced Intellisense Technology powered with an algorithm that enhances measurement accuracy with a standard deviation of less than 4 mmHg. Medium Cuff (22-32 cm) Country of Origin: Vietnam Share your Reviews !
The Omron Smart Elite + HEM 7600 T digital blood pressure machine is the latest innovation in the range of Hypertension Management Products which makes it convenient for users to keep a consistent tab on their heart health. The BP check machine comes equipped with Intellisense Technology and IntelliWrap Cuffs which makes the process of taking hypertension readings accurate, convenient, and comfortable. Features like 360° accuracy and tubeless technology makes the device easy to use for all age groups. Intelli Wrap Fit Cuff (22-42 cm) Country of Origin: Japan Share your Reviews !
The NE U100 Omron nebulizer machine is a portable device that can be used to pacify respiratory conditions at home. The Mesh cap technology used in the nebulizer machine makes use of alloy mesh and titanium vibrator to achieve superior nebulization efficiency. The ultra-quiet functioning of the nebulizer makes it ideal for use anytime and anywhere. Medicine can be administered at any angle, even in a lying down position.

Country of Origin- Japan

The Omron MC - 720 digital thermometer allows you to safely measure body temperature without any contact. The device can be used by people of all ages including infants and todllers. Now, track fever which can be an underlying cause for other conditions, safely at home.

Country of Origin- China

The NE C803 Omron nebulizer machine is a particularly compact solution of approx 180 gms for respiratory conditions. Though meant for both adults and pediatric usage, the quiet operation of this machine makes it a pragmatic choice for respiratory care in children.

Country of Origin- Vietnam

Weight
Dimensions
N/A
N/A
N/A
N/A
N/A
N/A
Additional information