Bluetooth Blood Pressure Monitor HEM-9210T
Equipped with Bluetooth® Smart technology, HEM-9120T/9200T can be easily connected to a gateway (a smartphone, tablet, or other Bluetooth® Smart enabled devices) to transfer data – Allowing patients to stay at home while connected to healthcare professionals. Clinically proven accurate provides fast & reliable results.
Overview
Features
Omron Connect
Download User Manual
Reviews
Description
Specification
Easy to use

Battery or AC Operation

Large Digits Display

100 Measurements in Memory

Low Battery Indication

Irregular Heartbeat Detection

Body Movement Detection

Wide Range Cuff

Bluetooth® Connectivity (Telehealth)
Product Features
Easy to use
One button operation.
Battery or AC Operation
The device can operate using 4 AA batteries or optional AC power
Irregular Heartbeat Detection
An irregular heartbeat is a heartbeat rhythm that varies by more than 25% from the average heartbeat rhythm detected while the unit is measuring blood pressure.
1. If such an irregular rhythm is detected more than twice during measurement, the irregular heartbeat symbol appears on the display with the measurement result.
2. If the irregular heartbeats cause the measurement to be invalid, no result is shown.
3. If the irregular heartbeat symbol is shown after you have taken a measurement, repeat the measurement.
4. If the symbol continues to appear, we recommend you to consult your healthcare professional.
Body Movement Detection
Prompts user to retake measurement when an error is detected due to body movement
Wide Range Cuff
Supports a wide range of arm sizes, up to 50cm (XL size)
Bluetooth® Connectivity (Telehealth)
Allow you to monitor your health in the comfort of home and stay connected with your healthcare professionals via smartphone, tablet, or other gateway devices for telemedicine and telehealth applications.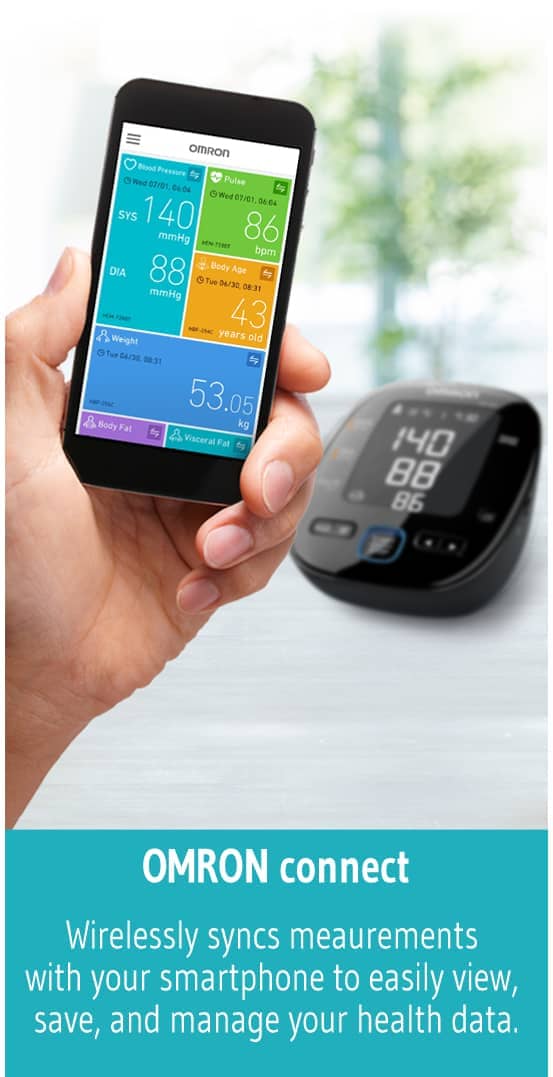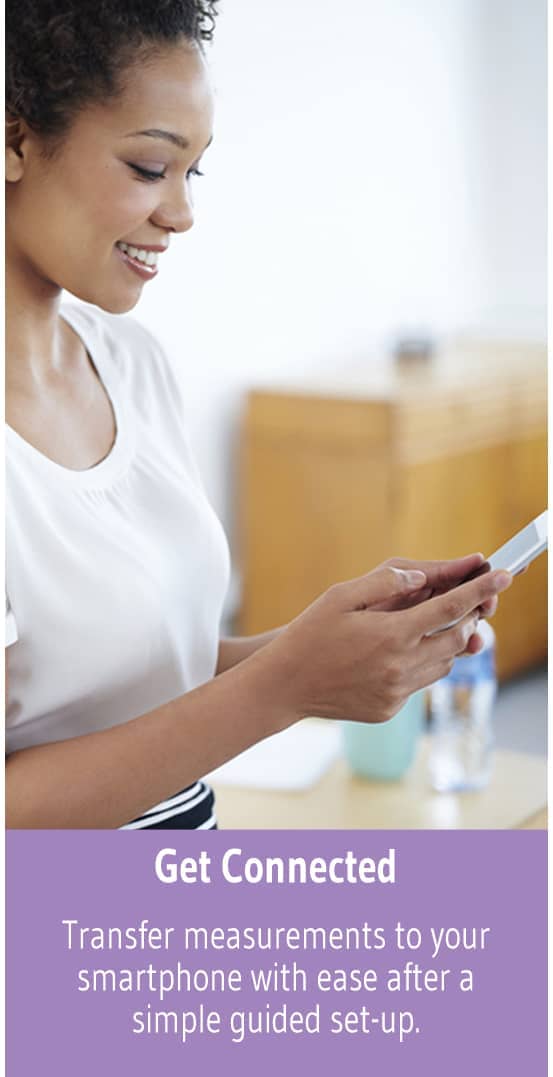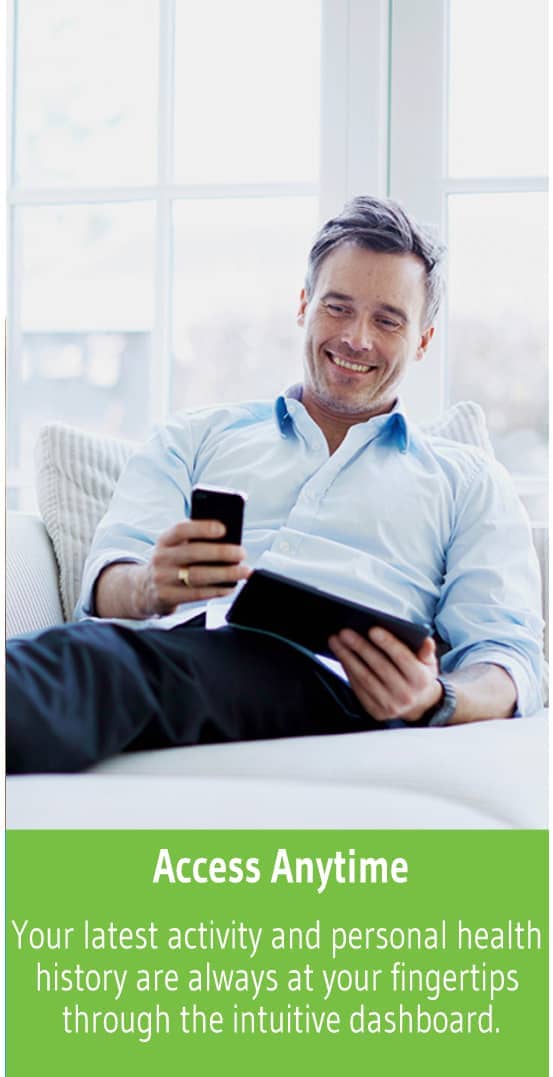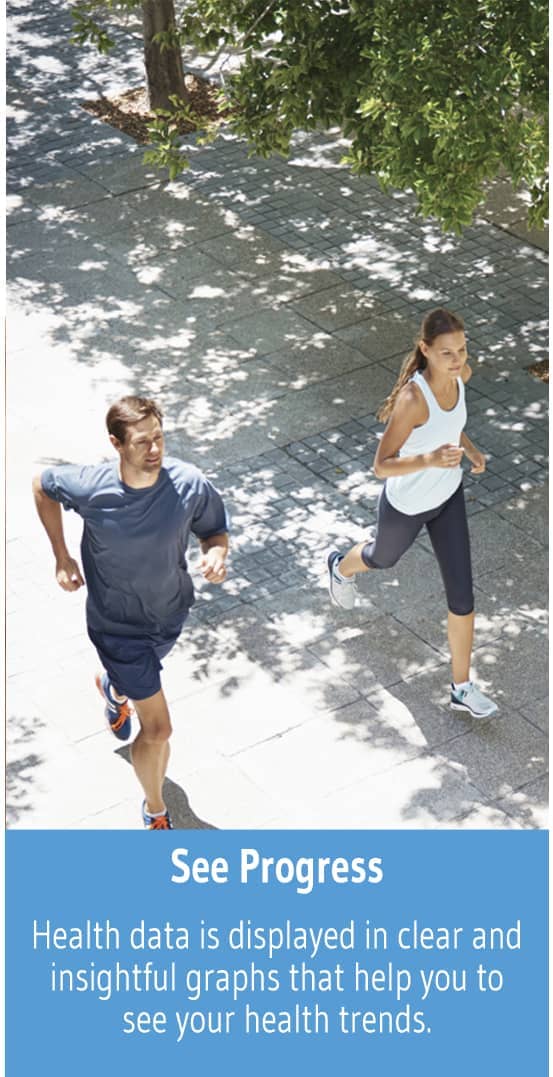 Simple to Connect
Easy setup process for automatic data transfer.
Access Anytime
Your latest activity and personal history is always at your fingertips with your health data securely stored on your smartphone.
Clear and Insightful Results
Spot trends and monitor your health over time.
Intuitive Dashboard
View recent measurements on the dashboard and get visual reminders to measure frequently.
Keep Track of Your Health
See how your health has changed over time with clear graphs and charts.