Heart Attack-Cause and Prevention
July 20, 2022
2022-11-04 18:24
Heart Attack-Cause and Prevention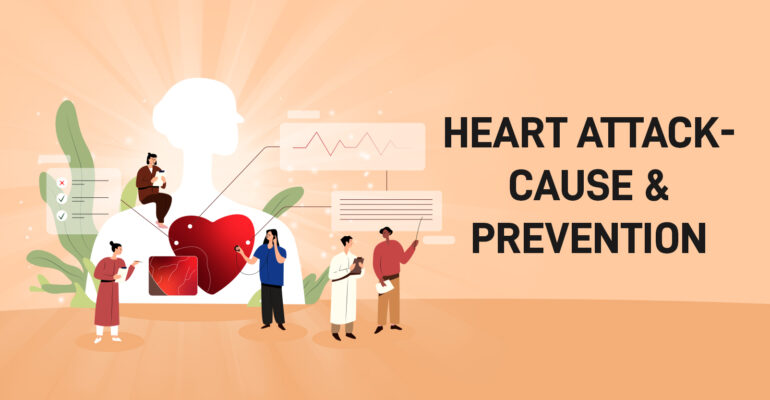 Heart Attack-Cause and Prevention
Heart health is most important for everyone and it usually occurs when something blocks the blood flow to the heart. As a result, the heart does not get the proper oxygen that it needs. Heart attacks are also known as myocardial infarctions (MI) where "Myo" refers to muscle, "cardial" means heart, and "infarction" refers to tissue damage/loss due to low blood supply. This may cause heart muscle damage.
Heart Attack Causes (1)
Mostly the cause of heart attack is a blockage in blood vessels, especially the ones that supply blood to the heart. However, usually, this occurs due to plaque (sticky substance built up inside the arteries) This build-up is known as atherosclerosis.
Sometimes this deposit gets ruptured inside the arteries in which the blood clot can get stuck. If the blood clot blocks the arteries that may deprive the heart muscle which results in a heart attack. Some other causes of a heart attack include:
 

Trauma : artery rupture or tearing

 

Obstruction in some other Body Part : An air bubble or blood clot (embolism) may sometimes get trapped in the coronary artery

 

Artery Spasm : There is a muscle lining that allows blood vessels to get wider and narrower as required. These muscles can sometimes cut off blood flow.

 

Rare Medical Condition :  An example of any rare medical condition is a narrowing of the blood vessel.

 

Eating Disorders : An eating disorder may cause ultimate heart damage or heart attack

 

Imbalanced Electrolyte :  Any type of electrolyte imbalance like lack of key minerals like potassium in the blood
Hence there can be many causes of heart attack, but it may be diagnosed and prevented as well.
What to do when admitted to Hospital? (2)
If ever anyone is suspected of having a heart attack firstly you should visit the nearby hospital immediately. There you can be admitted to the ACCU (acute cardiac care unit) where the diagnosis starts immediately. Usually, the following diagnosis is being done by the practitioners:
Electrocardiogram
An (ECG) electrocardiogram is the first and most important test done for a person suspected of a heart attack. ECG measures the electrical activity of your heart as at every heartbeat tiny electrical impulses get produced. The signals sent during the test are recorded on a piece of paper and the doctors can see the signals in the form of recording.
Angiogram
In this test, a dye-like substance is injected before taking an X-ray of the chest. This substance gets mixed with blood that can be seen via X-ray. This helps doctors see the areas without blood flow.
Echocardiogram
(3)
This test uses high-frequency sound waves used in ultrasound to detect the obstacles. These waves travel through several parts of the heart at different speeds. This echocardiogram can generate a clear picture of the inside and outside of the heart.
Nuclear heart scans
Just like angiography these scans also use radioactive dye injected into your blood. The only difference in both methods is that nuclear heart scans use computer-enhanced methods like CT or PET scans.
Imaging Test
If health practitioners feel the need to "see" inside the heart, then they prefer these tests. These tests usually show the blockage location that can help in treatment.
Apart from these methods, there are many other methods of diagnosing heart attack for example Heart MRI, blood tests and heart computed tomography. But, still, by certain precautions, you can avoid a heart attack probability. Let us know the ways to avoid/prevent heart attacks.
How to Prevent Heart Attack?
Lifestyle change is one of the most effective ways to prevent heart attacks. There can be many ways to prevent heart attack, however, some factors are beyond your control. Factors like family history are beyond your control despite taking all precautions. Still, it has been seen that the severity of heart attack can still be reduced through some of the changes as per experts, they include: (4)
 

Maintain Healthy Body Weight
If you are obese or overweight risk of a heart attack gets increased. The heart of overweight people has to work harder to pump the blood all around the body which may result in high blood pressure. You can use weight machines and BO machines to keep a check on your weight and blood pressure.
Fill your plate with all kinds of fruits, veggies, poultry without skin, quinoa, oatmeal, fish, and brown rice. Along with that, a Mediterranean or Dash diet is also recommended to maintain heart health. A low-fat diet with a lot of fiber can keep blood pressure low. Try to eat 5 portions of fruits and vegetables every day. It is advisable to follow DASH (Dietary Approaches to stop hypertension) Diet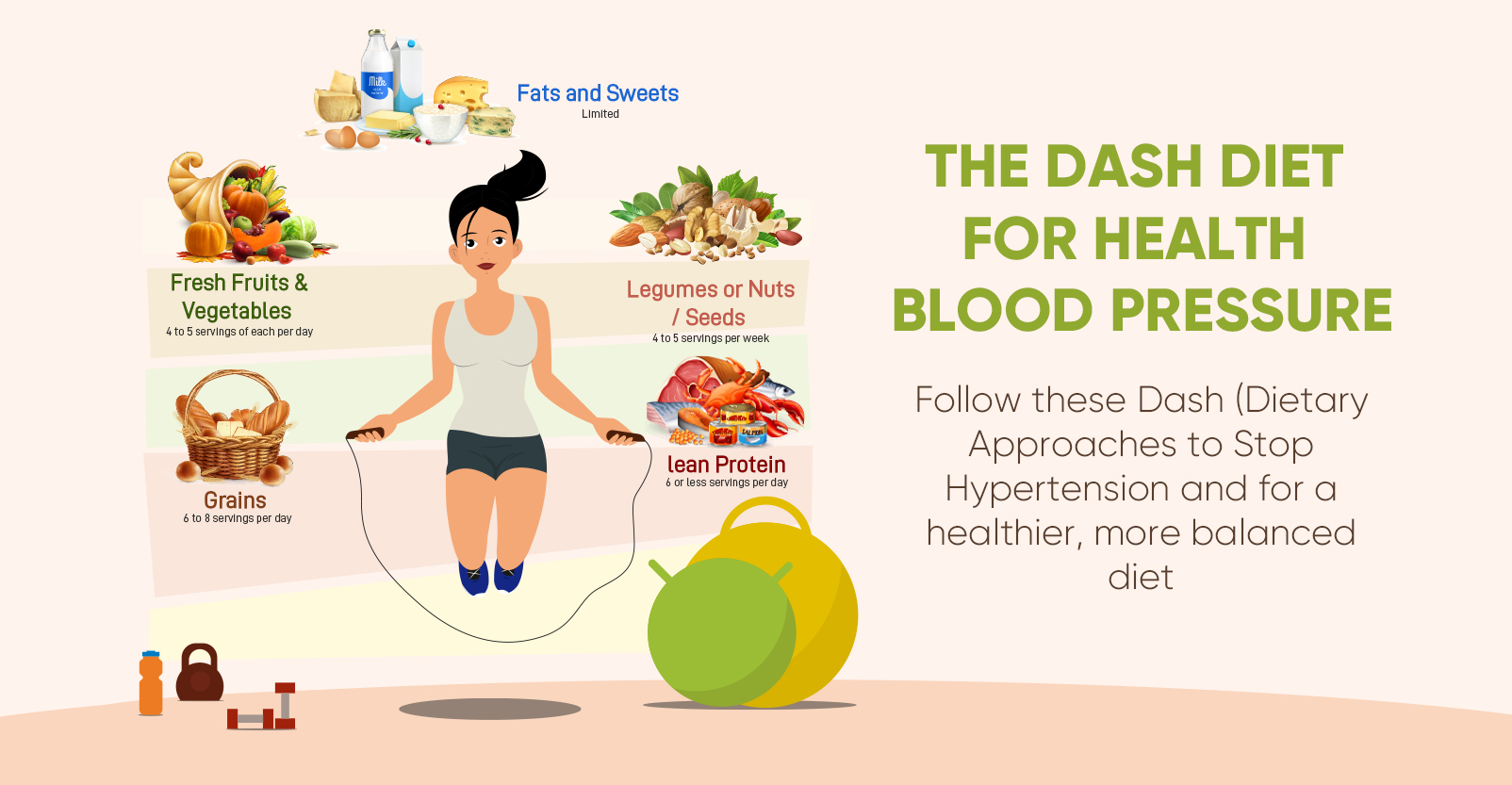 High blood pressure can also put extra pressure on your heart which can ultimately increase the risk of a heart attack. A healthy diet and regular check-ups of blood pressure can reduce this risk. Some other ways to maintain high blood pressure include healthy diet intake, moderate alcohol intake, maintaining weight and regular exercise are also some other ways to do so.
Smoking and alcohol are major risk factors for heart attack that may raise blood pressure. You can talk to your doctor to know the best possible ways to quit smoke. Quitting smoking and alcohol is always recommended by doctors to prevent heart attacks.
How Omron can Help in Heart Disease Prevention?
Omron is a pioneer health equipment and product provider. There are several health monitoring equipment that help in keeping track of the overall health of the body. Omron products like
Omron BP monitors or nebulizers can help in diagnosing health problems and prevent heart attacks or other diseases caused by high BP.
Omron products like OMRON HEM 7361T allows users to keep track of their heart. Features of this product like dual check help, AFIB detection, and blood pressure measurement help the patients. Even the morning average indicator allows you to get an average reading of the last readings. Apart from this, the hypertension indicator helps in diagnosing the presence of high BP in your body.
Conclusion
A healthy lifestyle can prevent several diseases such as heart attack/stroke. At Omron, we try to make the nation healthier and strive to achieve our global vision of a generation with zero heart attack and zero stroke (Gen-Zero). You can keep a tab on heart-related problems
by keeping track of your health. Omron healthcare products are there to help you in maintaining heart health.